This guy was tough as nails, any of you who are familiar with him know that he survived several brushes with death, He's had rectal cancer twice, had parts of his stomach and intestines removed, and thus had to wear a colostomy bag under his clothes at all times. He went in renal failure and refused to go on dialysis. And he also had diabetes.
And yet he kept just trucking along.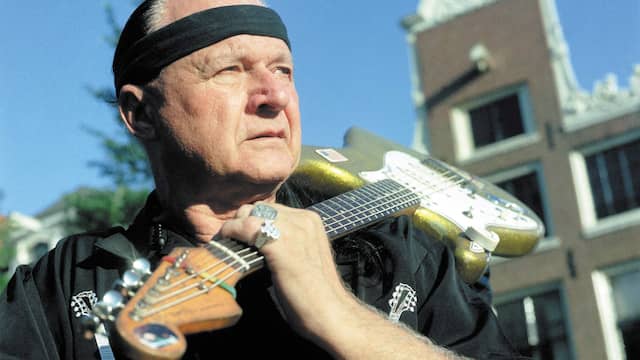 Dale with the Fender Stratocaster "the Beast" which he got from Leo Fender himself.
Dale said that Leo Fender was like a second father to him.