Okay, the title says it all, take a comic book cover and re-do it with the Turtles in there.
Such as the one I just did.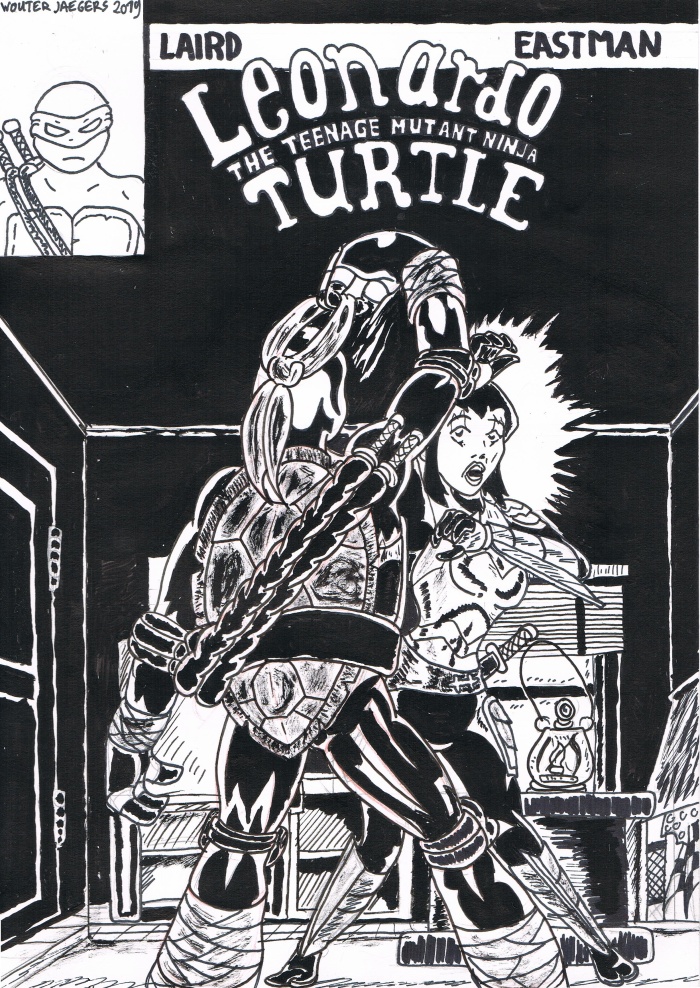 I'm pretty sure every comic book geek recognizes this image it's of "Peter Parker, the Spectacular Spider-man issue 87 drawn by the almighty Allan Milgrom.
http://www.chasingamazingblog.com/wp...rCat_cover.jpg
In that issue, Spidey takes his then girlfriend Black Cat home and unmasks for her and finds out to his horror that she has no interest with being with Peter Parker, she just wants Spider-man and nobody else.
I tried to emulate Milgrom's style but kept enough of my own style to make this more a fitting tribute rather than just a copy of this iconic artwork Milgrom did.
I intended to color it but figured that leaving it black and white would have more impact. (Not completely black and white though, there's some red pencil there from Sketching Leonardo, which I couldn't properly erase.) There was quite a lot of Indian ink that has gone into this.
I guess I was inspired, this is one of my best so far.