A long-term friend and I have decided to take the plunge and co-write a fic together. They are writing the bulk of the story, and I'm involved with the beta and promotion side of things.
T* is a crazy imaginative writer, but also really shy to put themselves out there. I'm more brazen and shameless, and I've been writing fics for a good number of years, so nothing surprises me anymore haha! But give all the support to T* as this is going to be their debut
So here is the dedicated thread to Hidden Kingdom. Updates and what-not will also be posted here as well as on one of my sideblogs on Tumblr. Feel free to give us feedback and your thoughts!
This is a preview, and the first chapter will be coming out soon!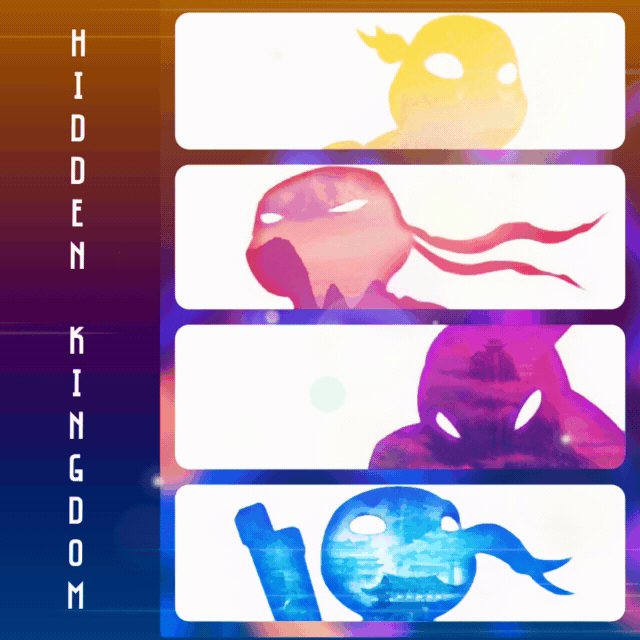 Hidden Kingdom
The turtles are older, wiser and stronger. But something strange has happened. They are transported to an unfamiliar world unlike their own, and it is there that they are separated from each other to four distant empires. Though they are apart, they each discover more about themselves than they ever did on their own.
Donatello, the trust of his body as well as his mind. Michaelangelo, the feeling of freedom and being his true self. Raphael, the true meaning of leadership. And finally, Leonardo, where he finally learns to trust his brothers to succeed with the strength of their own.
But something else is lurking in the shadows.
The Black Army is coming, and the brothers must be ready.