Hey, guys! I'm glad to present you another comic project from Dream Studios, takes place in IDW TMNT universe! Actually, there a TWO projects, but both of them tied with 'Bebop and Rocksteady Hit the Road' mini-series as a prequel and sequel.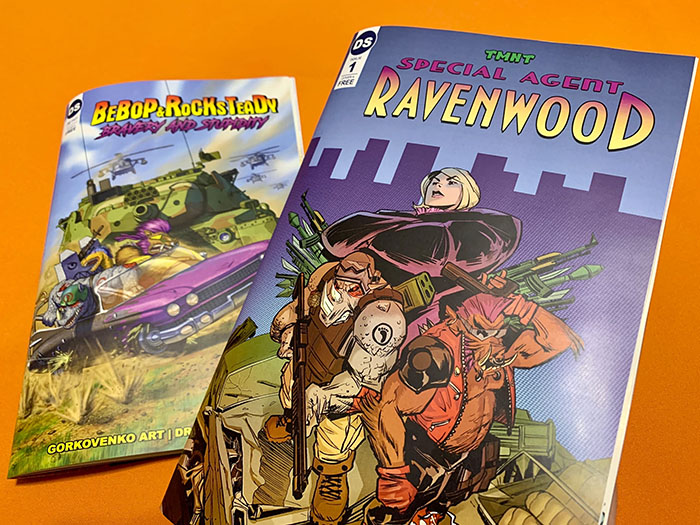 Comics from Dream Studios created and drawn by truly TMNT fans from Russia and totally free -- all English translated issues you can
download and read from the thread on the Drome forums
.
But the stories themselves so good and professionally crafted, so I decided to help guys with small print run to share their work even more. Printed issues totally relettered and including some additional material (like concept art).
So, I open quick preorder with a few cover variants, and some of them available for preorder only (like Jim Lawson's)! If you'll support this, we'll bring more Dream Studios' comics to life, be sure!
1. BEBOP & ROCKSTEADY: BRAVERY and STUPIDITY
This story take place in the IDW TMNT Universe and tells how the two bumbling mutants and their new dinosaur buddy find their way home to New York from Brazil. This one-shot with amazing artwork from brilliant Andrey Gorkovenko is a prequel to the groovy and bombastic 'Bebop and Rocksteady Hit the Road' mini-series!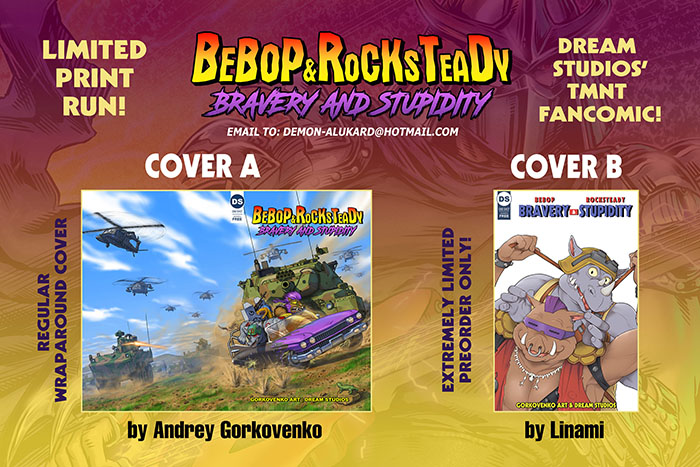 2. AGENT RAVENWOOD #1 (of 4)
After suffering a crushing defeat by Bebop and Rocksteady, Agent Ravenwood had to run and hide. But ghosts from her past are in pursuit, and it may be too late to throw them off the scent. Can she find new allies, stop Bishop, and also solve the mysteries of her origin?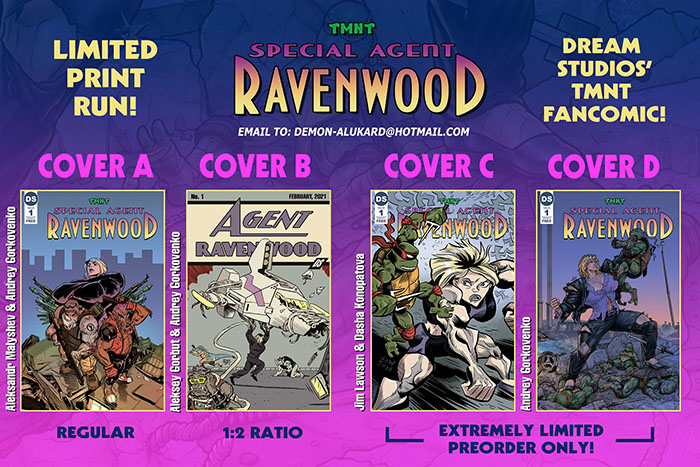 ***
Small print run, standart single size, full colored, 20-24 pages each.
Please message me for details if interested.