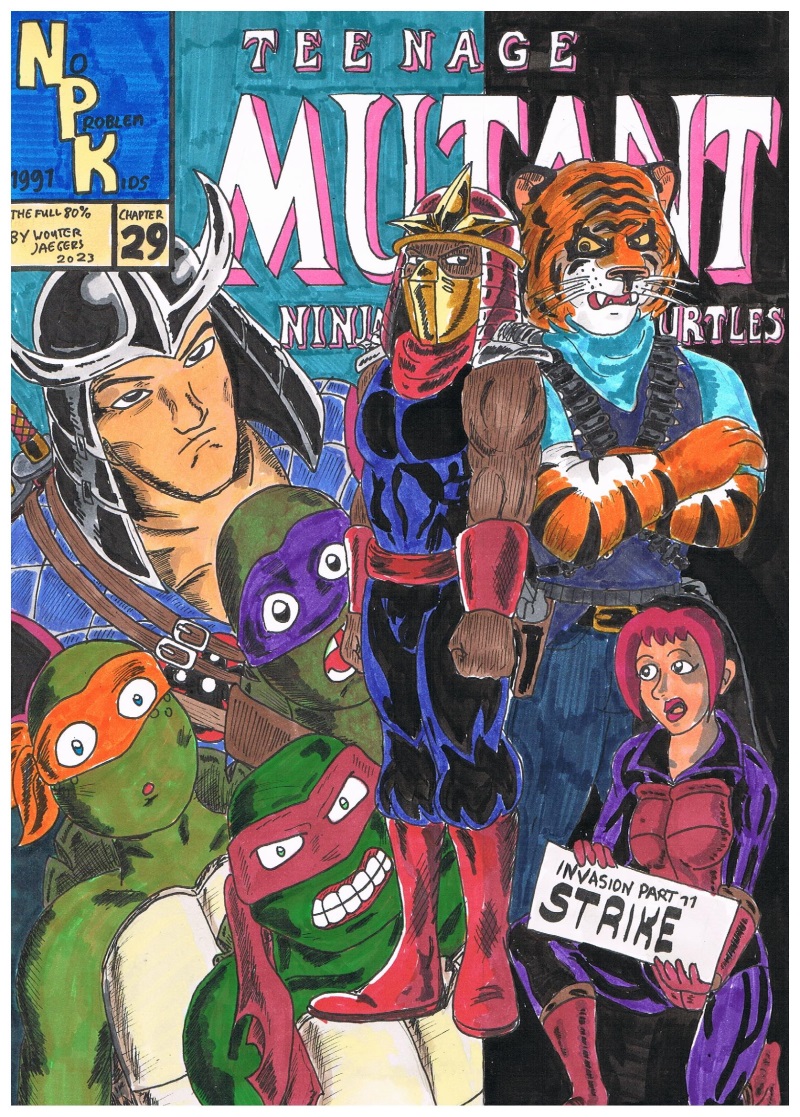 Okay, I know that not many will people argue with me on how Rob Liefeld's art divides opinion.
For me, personally, I loved the New Mutants/X-Force comics he did in the early nineties. And so as a salute to those, here's my version of the epic title page he did for New Mutants Issue 98, which is memorable because it introduced the world to the "Merc with a mouth."
I wish I kept that original issue (as they are worth quite a lot of money these days) but hey, the 14 year old me wasn't really all that smart.
I emulated Liefeld's style most obviously in Leo and Kuro but gave it my own twist.
Hope you guys dig it.