a VFX Artist from Riot Games has created this really great concept piece of a mockup for a TMNT fight gaming.
https://twitter.com/Alex_Redfish/sta...07473838055424
Quote:
I want a TMNT fighting game for Christmas, thank you.

#TMNT #FGC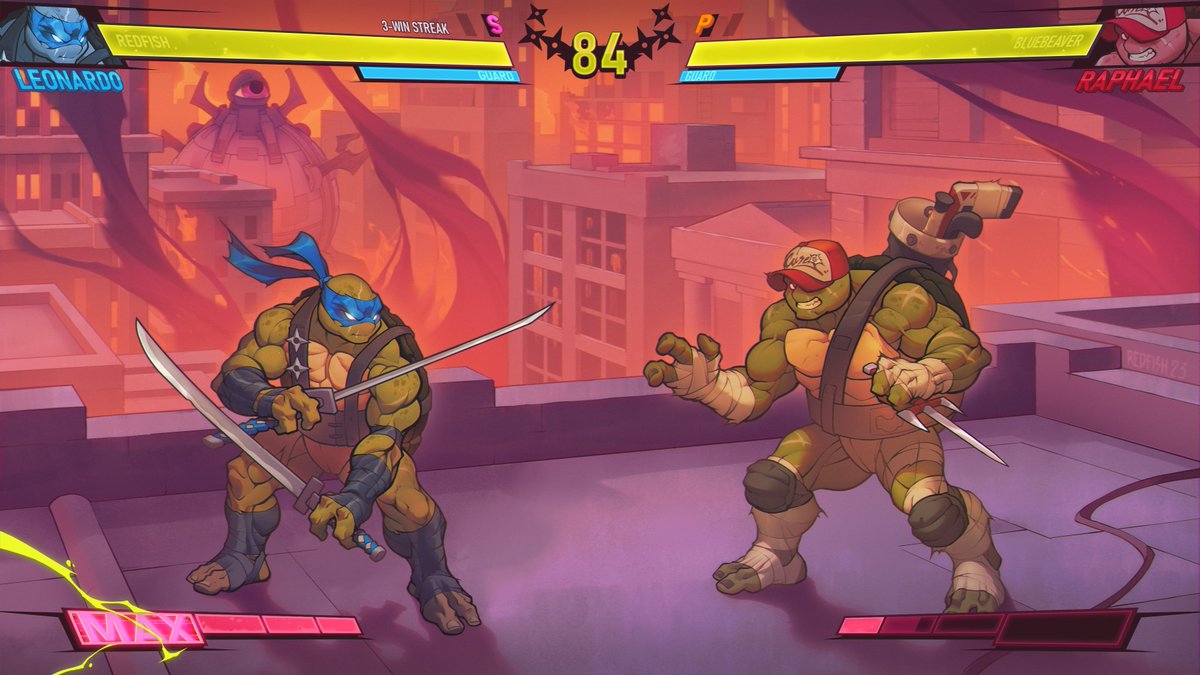 The Raph with the baseball cap is a direct reference to Future Raph from the Archie comics.