And so the story ends.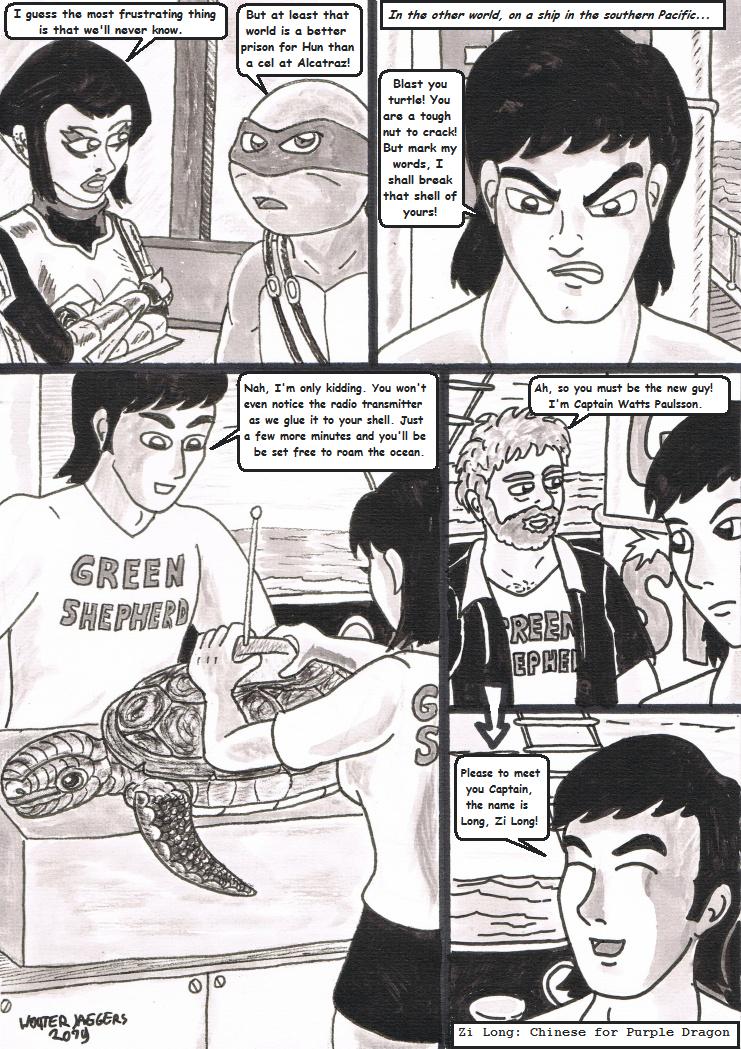 So as to reveal what Hun has done after robbing that bank and humiliating the Rise- Turtles.
"Green Shepherd" speaks for itself, I combined environmental groups "Greenpeace" with "Sea Shepherd" and the Captain's name "Watts Paulsson" is Paul Watson with the order of his first and second name reversed.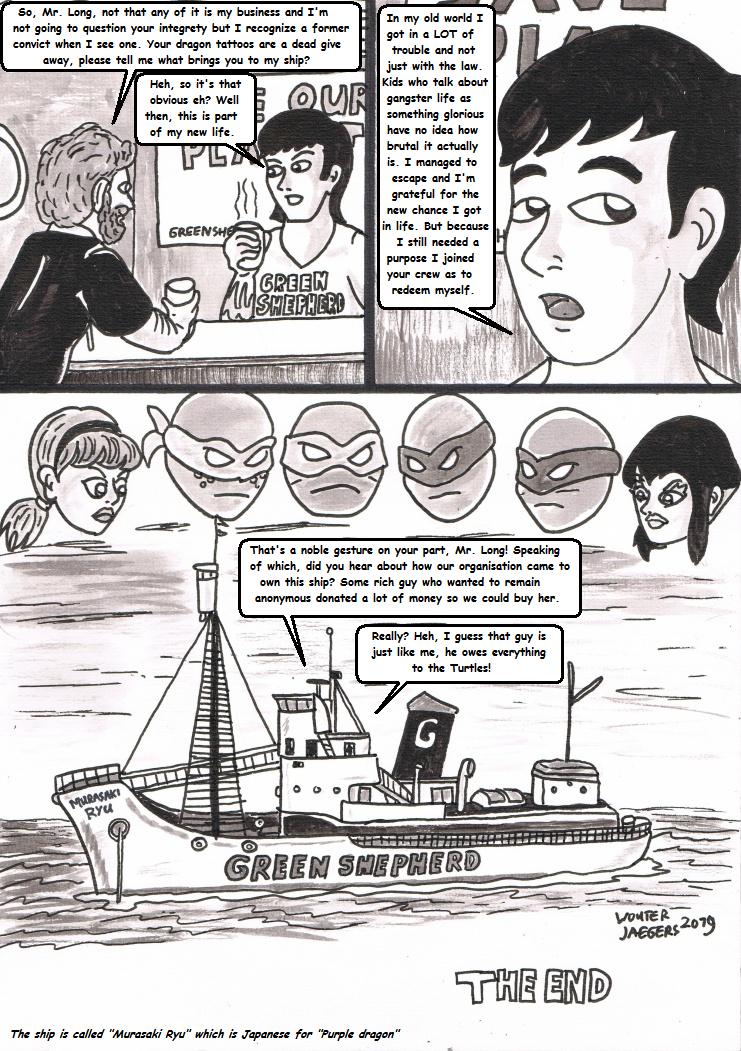 I wonder how many people will get the joke I made here with the depiction of the "Green Shepherd" ship.
This was a lot of fun and I'm pretty sure I'll think up a new story soon. Keep your eyes peeled.