Well, let's be honest, the music industry is fickle, you never know if you're yesterday's model or if you're going to be a legend forever. So what do you do once the adoration of the fans has stopped?
I'm going to name a couple of examples of formerly world-famous pop stars who picked themselves up, dusted themselves off and successfully went into a different direction.
This is Robert Van Winkle, AKA: Vanilla Ice, who after scoring a few major hits in the early nineties, quickly ended up in the "Who is he again?" pile of one hits wonders and became a textbook example of a failed pop star.
During the remainder of the nineties, he became a fixture on reality TV, such as The Surreal Life. And with the advent of bands like Limp Bizkit, figured that he could try again with a redone version of "ice, ice baby" in the Nu-metal style which was popular at the time.
Sadly, nobody bought into it and the album was a flop.
But in between all of that happening, he found his true calling by becoming involved in the real estate business, buying up houses, remodelling them and selling them for a profit. He actually started attending classes on how to properly run a real estate business.
These days, he still turn up on Nineties revival festivals and in the video for JedWard's cover of "Ice ice baby" but his main focus is on the respectable profession of selling houses.
This is Andrew Ridgeley, the other half of the Duo WHAM!
After the band split and George Michael went on to become a very successful solo artist, Ridgeley at first took a couple of years of just to try to figure out "What to do now."
For a while he was part of Renault's formula 3 team but found it hard to find his place in the racing world. Then in an effort to turn his life around, he moved to Los Angeles to pursue a career in acting but got no gigs.
In 1990 he decided that perhaps starting a solo career wasn't a bad idea. WHAM! fans for sure were all up for it but got a big shock when they heard what kind of music he brought forth on his only album "Son of Albert"
This was NOT the music of WHAM! and it also wasn't the music that his former band mate had so much success with. In a way, it was a smart move on his part, if he did an album which sounded like anything George did, he would have been branded a sell out. The album flopped but at least everything went according to HIS musical vision, not somebody else'. But listen very closely at the background singing, do you hear a familiar voice? Yes, George had been there to help his friend out with the recording.
And in 1991, Andrew returned the favor.
It was the only time WHAM! was reunited. Andrew withdrew from public life shortly thereafter to be a stay at home dad and working with local charities. He was frequently approached by the press and documentary makers to talk about his former career but remained tight-lipped. Until George approached him for the documentary "A different story" which was his very first interview over a decade.
Currently Andrew Ridgeley is a well respected author. And is back into the spotlight after George's death but does everything on his own terms and as he has done always, doesn't slander the name of his best friend and band mate.
This is Vince Taylor, a first generation Rock N Roll artist, who happened to be at the right place at the right time.
Taylor took what Elvis and Jerry Lee Lewis brought to the genre and turned it up a few notches, his shows were so wild that it had people scared to death.
But as it turned out, the early sixties saw the decline of Rock N Roll as people like Pat Boone neutered the music completely. Taylor's career also faltered and the Man himself went to live in Switzerland where he worked as an aircraft mechanic before dying of lung cancer at the age of 52 in 1991.
But with bands like the Clash, the Golden Earring, the Stray cats and David Bowie citing him as an influence, his print on Rock N Roll history was at least secured.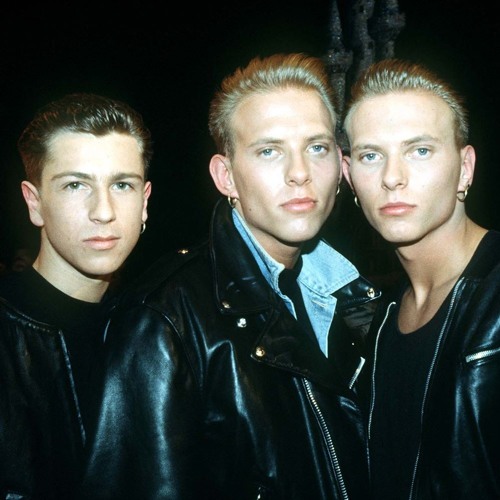 This is the eighties band BROS, from left to right: Craig Logan, Matt Goss and his twin brother Luke Goss.
For a VERY short while they were the biggest thing on the planet but insane touring schedules and a bad deal with their publisher meant that the band could never truly enjoy the fruits of their labor.
So what did the members of the band do after it went south?
Craig Logan started a publishing company, went into artist management and eventually became the head of RCA UK.
Matt Goss went to Las Vegas where he became a show singer, a steady gig of multiple shows each night, which not only brought him a steady income of cash but also acclaim as a musician. Something he never got when BROS was still active.
And then there's drummer Luke Goss, who after BROS ended went to Hollywood and became quite the successful actor. He played among others: Steve Fox in the movie "Tekken", King Xerex in the movie "One night with the king", Prince Nuada in the movie "Hellboy II" and Jared Nomak in the movie "Blade II"
In 2017 BROS did a reunion tour but without Craig Logan, who expressed no interest into rejoining his childhood friends on stage.